Current Exhibit
​
25 September 2021 - 25 December 2021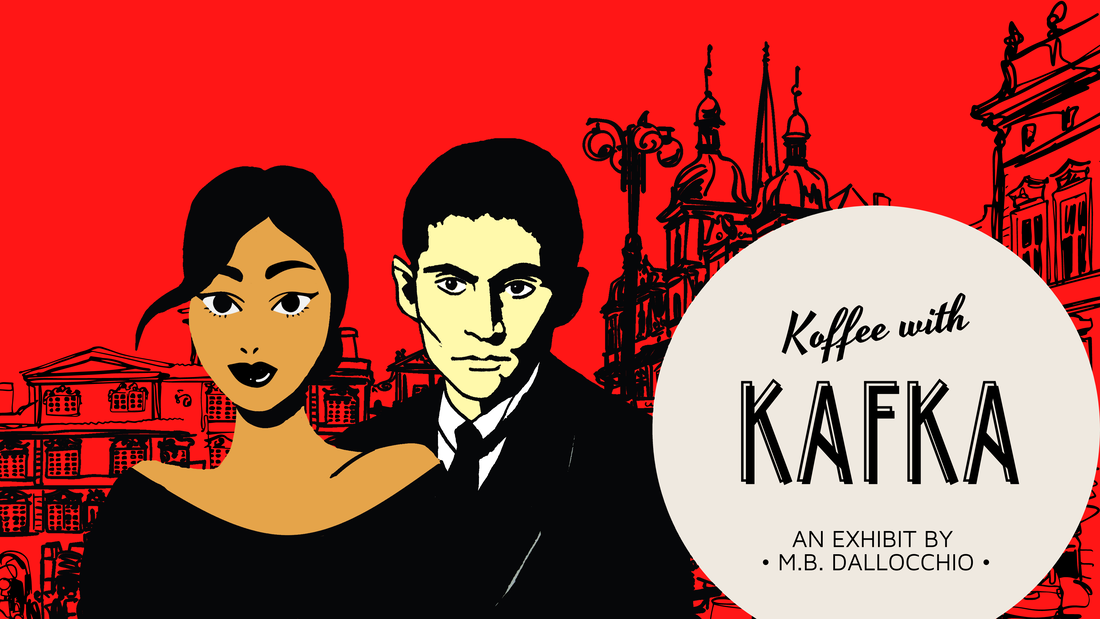 ​Koffee with Kafka is a black and white adult animated series that was inspired by my time in Prague as a fresh-out-of-the-battlefield veteran and university student.

While the animated series is featured within the exhibit, much of the animation's inspiration is included to paint a larger picture of the world of "Koffee with Kafka."

The animated series opens with M having recently relocated from Los Angeles to London amid the COVID-19 lockdown in Europe, which also cancels her other planned travel. However, she finds herself transported into Prague, not remembering how or when
she arrived.

M wanders through a seemingly empty city until she finds a café where Franz Kafka is sitting alone, enjoying a coffee. He states that he had been expecting her as well as her black book – which he seems to have an intense goal of acquiring.

Kafka makes a deal with M that he could personally help rewrite her history through punishing everyone who has ever caused her harm or offense. At first, M is hesitant, but succumbs to Kafka's charm and the once-in-a-lifetime opportunity to write alongside her literary idol.

Koffee with Kafka, like Kafka himself, will verbally slap you with both despair and inspiration with bittersweet misanthropy. This irreverent and insightful series will make you think, cry, and laugh out loud at the absurdities in an ever-uncertain future.
---